Skip Global navigation and goto content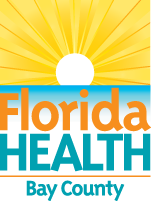 It's a New Day in Public Health.
The Florida Department of Health works to protect, promote & improve the health of all people in Florida through integrated state, county & community efforts.
Skip MegaMenu and goto content
Community Health Improvement Plan Released
September 30, 2016
September 30, 2016                                                                 
COMMUNITY HEALTH IMPROVEMENT PLAN RELEASE
Plan based on community needs focuses on mental health/substance abuse, healthy weight/healthy lifestyles and chronic diseases including diabetes
Contact:
Heather Kretzer
heather.kretzer@flhealth.gov
850-872-4455, ext. 1344
Panama City, Fla.— The Community Health Task Force, CHTF, is pleased to announce the unveiling of the 2015-2016 Community Health Improvement Plan.  The three-year plan is a result of a Community Health Assessment, CHA, based on surveys of residents. A summary of the plan is being published in the October 2 News Herald. The surveys completed in the fall of 2015, asked questions about the health of the community in order to determine the needs of the community. Using the survey results and evidence-based practices, dozens of CHTF partners including the Florida Department of Health in Bay County, Bay Medical Sacred Heart, Tyndall Air Force Base Health Promotion, Life Management Center and Big Bend Community Based Care defined three priority areas to address the community health needs. These are: healthy weight and lifestyle, chronic disease prevention and mental health.
Healthy Weight/Healthy Lifestyle Action Team
The Healthy Weight/Healthy Lifestyle action team is called Bay H.E.A.T., which stands for Health Education Action Team. This group has created three strategies to reach the goal of increasing physical activity, fruit and vegetable intake and reducing obesity in adults and children. The strategies for Bay HEAT are:
Increasing the number of businesses completing the CDC Worksite Wellness scorecard and implementing or strengthening employee wellness programs throughout the county.
Increasing support for breastfeeding by increasing the awareness of the benefits to the health of infants in our community.
Increasing local community gardens and farmers' market resources through partnerships to provide healthy food choices in our community.
Chronic Disease including Diabetes Action Team
The rate of coronary heart disease deaths in Bay County is 141.2 per 100,000 total population which exceeds the national goal of 100.8 per 100,000. The Chronic Diseases including Diabetes action team is working to address this issue with a goal to decrease the rates of heart disease and heart disease related deaths. The strategies for this include:
Developing a cardiovascular education program for heart failure patients as a continuum of care.
Increasing knowledge of risk factors for heart disease among Bay County residents.
This action team has a secondary goal; to decrease the rates of melanoma death and incidences in Bay County. Since only five sunburns in childhood can increase the risk of melanoma by more than 80 percent, the team decided to approach the issue through early education of parents and children about the best methods of protection against sun damage. Over the summer, the team provided sun hats, sunblock, lip balm and educational materials at five locations where local families frequent and enjoy the sunshine.
Mental Health/Substance Abuse Action Team
The final priority area of the CHIP is mental health/substance abuse. Some of the consequences Bay County is facing due to mental health related issues include; a high rate per capita of children removed from their homes and the need for additional foster families, 80 percent of the population in jail has mental health issues and domestic violence rates that are significantly higher than state levels at 870.6 incidents per 100,000 versus 549.3 per 100,000. This action team plans to address the issue by:
Producing a resource guide for mental health/substance abuse and including this information in the United Way 211 system.
Identifying gaps in service.
Getting more people to take mental health first aid classes.
Producing a social marketing campaign to help reduce some of the stigma associated with seeking care.
Although the goals are defined, our teams are still working on the tactics for the CHIP. We welcome your involvement in this important process to help make Bay County a healthier place to live, work and play. For more information and to view the full CHIP report visit www.communityhealthtaskforce.org. You may also contact the Community Health Task Force Liaison, Heather Kretzer, at 850-872-4455, ext. 1344 or heather.kretzer@flhealth.gov.

About the Community Health Task Force
The goal of Community Health Task Force is to develop and implement comprehensive, community-based health promotion and wellness programs in the Bay County area.
For more information about the Community Health Task Force please visit www.communityhealthtaskforce.org. Like us on Facebook at www.facebook.com/baychtf.